There are two main methods to install Jupyter Notebook on Windows: using Anaconda or pip. We'll cover both methods in the following sections.
Installing Jupyter Notebook using Anaconda on Windows
Anaconda is a free, open-source Python distribution that includes many popular scientific computing and data science packages, including Jupyter Notebook.

Step 1: Download Anaconda
Visit the Anaconda distribution page and download the latest version for Windows.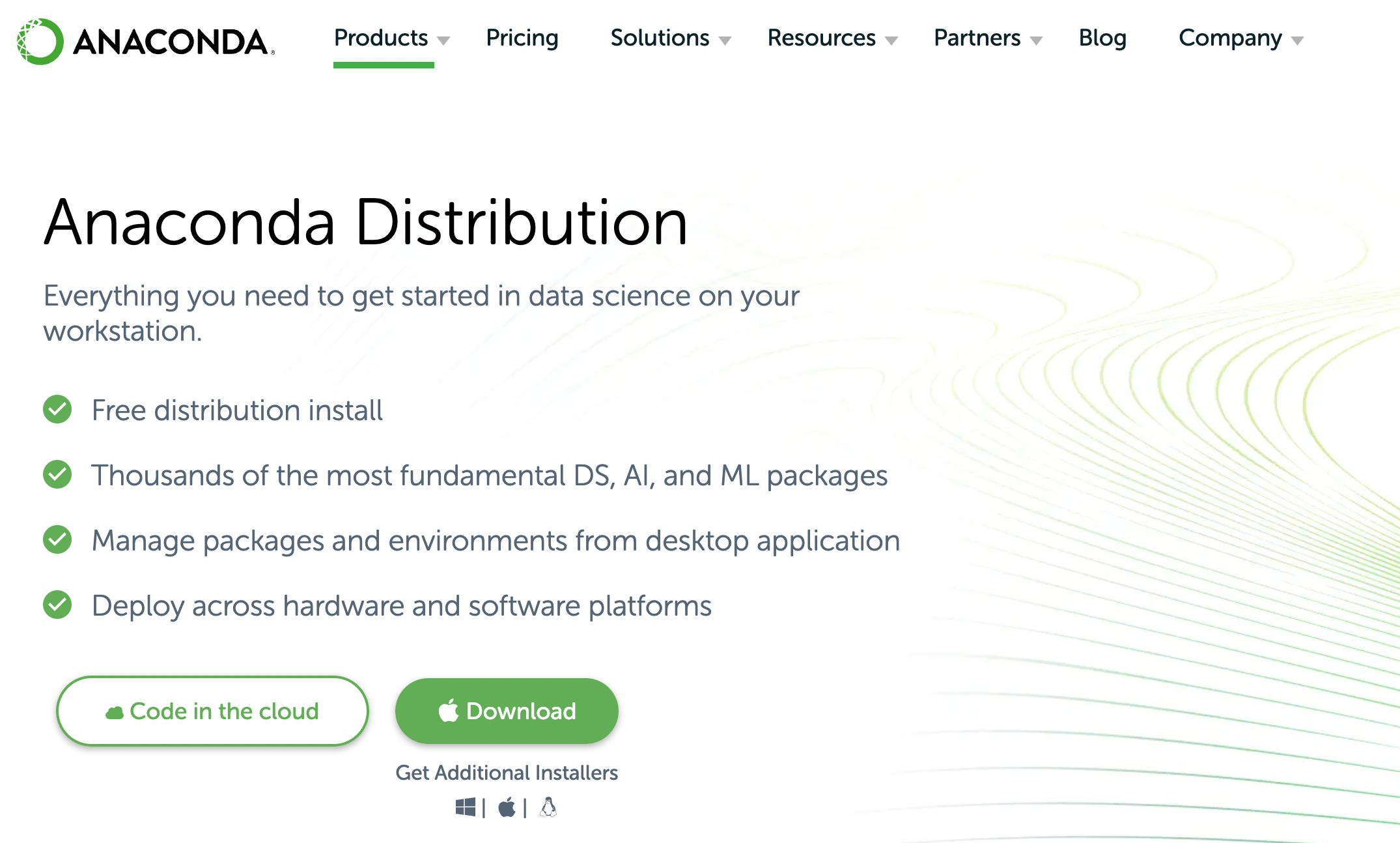 Step 2: Run the Anaconda Installer
Run the downloaded executable file to start installing. Follow the on-screen instructions and accept the default settings.

Step 3: Launch Jupyter Notebook
Once the installation is complete, launch Anaconda Navigator from the Start menu. Click on the Jupyter Notebook icon to launch the application.
Installing Jupyter Notebook using Miniconda on Windows
To install Jupyter Notebook using Miniconda on Windows, follow these steps:

Step 1: Download Miniconda
Visit the Miniconda download page and download the Miniconda installer for Windows. Choose the Python version you prefer (usually the latest version is recommended) and select the appropriate installer based on your system architecture (64-bit or 32-bit).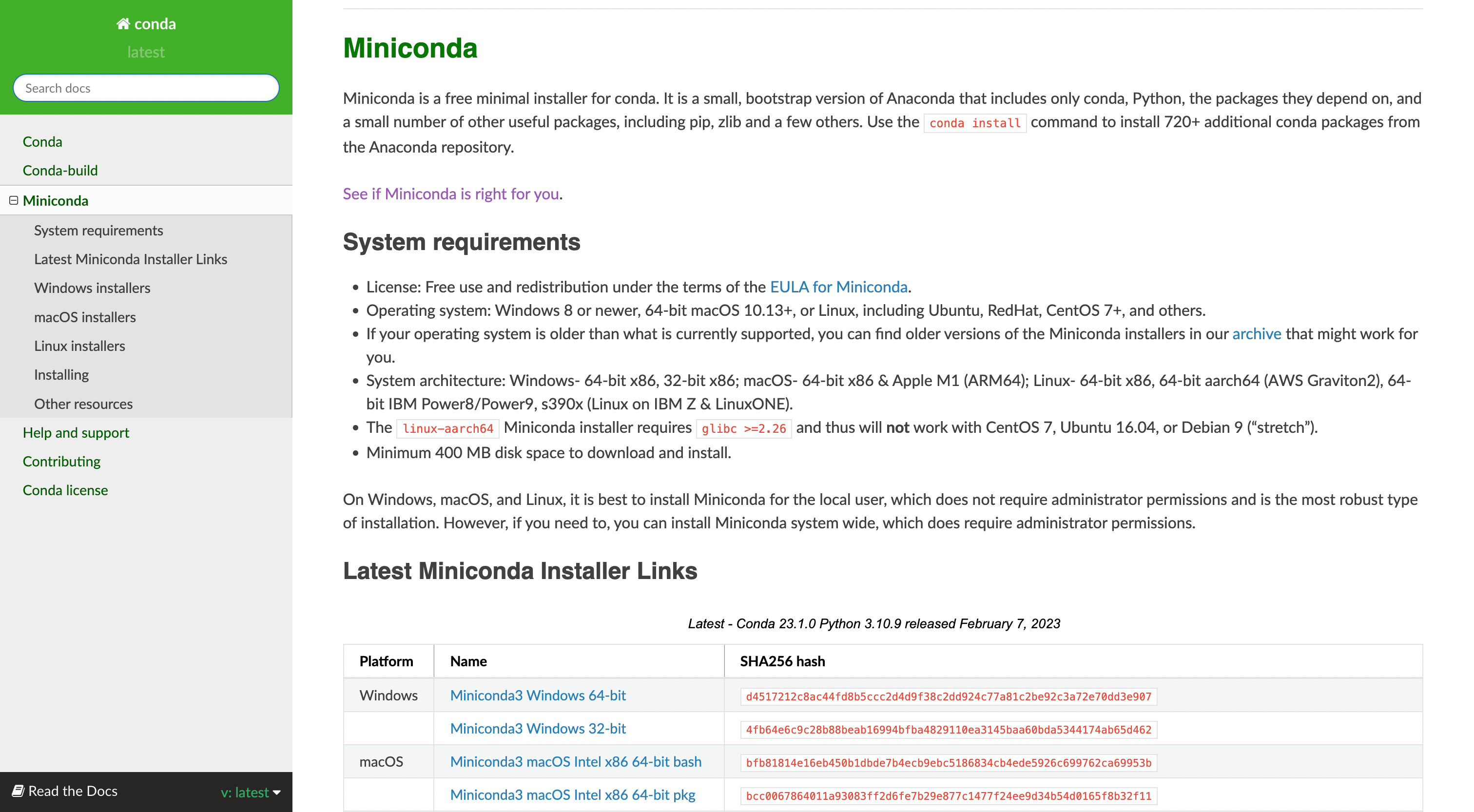 Step 2: Install Miniconda
Run the downloaded Miniconda installer (.exe file) by double-clicking it. Follow the installation prompts, and make sure to check the option "Add Miniconda to my PATH environment variable" during the installation. This ensures that Miniconda and its associated commands are accessible from the command line.

Step 3: Open Command Prompt or PowerShell
Press `Win + R`, type cmd or powershell, and press Enter to open the Command Prompt or PowerShell window.

Step 4: Update Conda
Before installing Jupyter Notebook, it is a good practice to update Conda to the latest version. Run the command to update Conda:
conda update -n base -c defaults conda

Step 5: Create a new Conda environment (optional)
It's recommended to create a separate Conda environment for your project to avoid potential conflicts between packages. Replace myenv with your desired environment name and <python_version> with your preferred Python version (e.g., 3.9):
conda create -n myenv python=<python_version>
Activate the newly created environment by running:
conda activate myenv

Step6: Install Jupyter Notebook
With Conda updated and your environment activated (if created), install Jupyter Notebook using the following command:
conda install -c conda-forge notebook
This command installs Jupyter Notebook from the conda-forge channel.

Step 6: Launch Jupyter Notebook
Start Jupyter Notebook by running this command:
jupyter notebook
This command will open Jupyter Notebook in your default web browser. You can now create, edit, and run Jupyter Notebooks within the specified Conda environment.
Jupyter Notebook Install Using pip on Windows
If you prefer not to use conda, you can install Jupyter Notebook using pip package manager for Python.

Step 1: Install Python programming language
Download and install the latest version of Python from the official website (https://www.python.org/downloads/). Make sure to check the option "Add Python to PATH" during the installation.

Step 2: Install Jupyter Notebook
Open the Command Prompt and run the following command using pip install to install Jupyter Notebook:
pip install jupyter

Step 3: Start Jupyter Notebook
Type the following command in the Command Prompt to launch Jupyter Notebook:
jupyter notebook